Since beginning our trip in October of 2012, Kenny and I have talked about learning to scuba dive as one of our 'bucket list' experiences.  Following the trip to Komodo, the intent was to return and complete our courses in Amed, Bali as we had read the marine life is fantastic and conditions are ideal for beginners.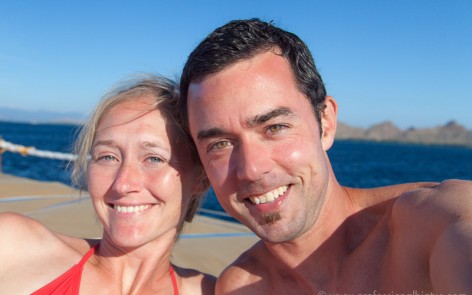 It seems recently our plans have rarely worked out as intended – often for the better.   True to form, due to bad weather and big waves in the Flores Sea, the ferry leaving Labuan Bajo was cancelled two days in a row leaving us temporarily stranded.
Rather than worry about when the ferry would allow us to leave, we decided to look into completing our diving certifications on Flores.  Several travel friends had very positive experiences with one particular dive shop in town, so we headed that direction to ask about their open-water course.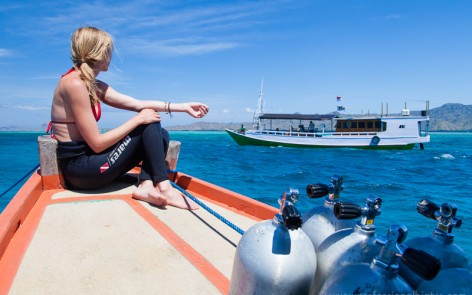 To make a long story short, we signed up.
Though I've wanted to learn to dive for ages, there are a few things about it which contributed to my waiting so long to start.  Though it may sound silly, one of my biggest fears involved opening my eyes underwater.  As a kid, I'm sure this wasn't a problem.  However, it would have stopped cold once I started to wear contact lenses around the age of 12.  Opening my eyes underwater at that point risked the loss of my precious, glasses-free vision.
Just before our trip, I had my vision corrected with Lasik.  After 20 years of contact-lens-conditioned-clamped-shut eyes, it never even dawned on me to take an underwater peek.
Several of the skills required to obtain the open water certification included intentionally filling your mask with water and clearing it again without coming to the surface – kind of scary.  Next, repeat the first exercise, but this time, removing the mask completely from your head – even scarier.  At this point, I was starting to feel very uncomfortable with the pattern.  The last step was to remove the mask and swim around for at least one minute.  Only then did you get to replace and clear the mask of water.  Seriously!?!  Did I mention this is all beneath 20 feet of water while breathing like Darth Vader?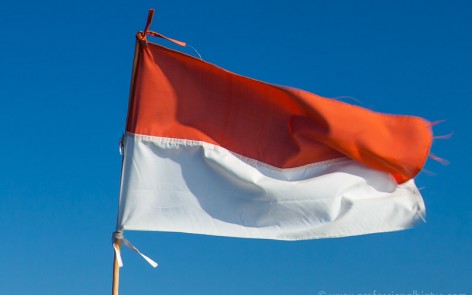 I came to a startling realization while practicing these skills which to most people would probably be common sense.  Ocean water is basically saline.  Surprise!  It does NOT burn your eyes and there is NOT a constant barrage of sand particles bouncing off your corneas.  Amazing!  Now to work on the phobias of inhaling water, getting the bends or needing to "up chuck" through my regulator.  As our dive instructor said repeatedly, "…just keep breathing."
Three days and five dives later, Kenny and I both passed the course and went on to complete an additional two dives the following day for good measure.
Most of the footage from this video is courtesy of Alex from Bagus Images (www.bagusimages.com)
In an ideal world, it would have been nice to complete our dive training before coming to Komodo.  Due to the currents in the area, many of the dives are suited to more experienced divers.  As a result, there were several spectacular dives which we would not be qualified for, nor would want to participate in, as beginners.  Even so, we  are happy with our decision to learn to dive here and look forward to diving again in the future.
The diving in Komodo National Park is world class for a reason.  The amount of underwater diversity is immense ranging from the soft and hard corals to the variety of colorful fish, sharks, manta rays and turtles all of which are showcased by the incredibly clear water.  It's hard not to feel spoiled by (and incredibly grateful for) such a stunning introduction to the world of diving.
You might also like...
Share and Enjoy