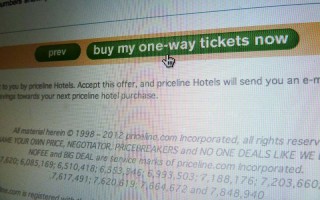 Big news on the travel front, one-way airline tickets to Quito, Ecuador booked!  We officially leave the country on October 2nd.  It took about 20 minutes of staring at the computer screen, double and triple checking every spelling (and chewing off a few fingernails) before hitting the 'Confirm Purchase' button.  Thank you Priceline.com for the 'Name Your Own Price' feature which saved us an extra 15% off the lowest published rate we could find and thank you Capital One Travel Rewards for mostly paying for the rest of the tickets.
Big news 'part two' finds us with our house officially rented!  No more worrying about covering the mortgage while we are away.  If only the rent we collect could also pay my student loan we would be home free!  As it is, we are more than satisfied to have this major monthly bill accounted for.
This process has also taught us a few home repair skills which have ultimately saved us a ton of money.  Who knew repairing and texturizing a wall would take only 20 minutes or so for six patches and probably less than $2.00 in supplies.  Bonus tidbit, a little 409, even on a matte wall, goes a long way towards cleaning up the 'dirty' spots.  Post patch and spray, we haven't needed to do more than minor touch ups with the paint.  This is a far cry from repainting the whole house which we initially anticipated and has saved us quite a bit of cash that we can now funnel back into our trip.  To the seasoned and handy homeowner, this may sound ridiculously easy, but to us, it was a monumental step in 'do it yourself' home maintenance.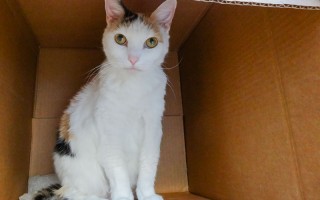 With the major stress of renting the house out of the way, we have now been free to disassemble all of our remaining furniture in preparation for moving into storage.  The mass exodus officially took place over the Labor Day holiday and has left us sleeping on an inflatable bed and eating cereal and soup from tupperware bowls.  The cats on the other hand have been in cardboard heaven with plenty of empty boxes to play with before the last big cleaning push.  With the final countdown to departure underway, our biggest hurdles now are getting all of our health/property insurance arranged and paring down the rest of what will officially go in our packs.
You might also like...
Share and Enjoy