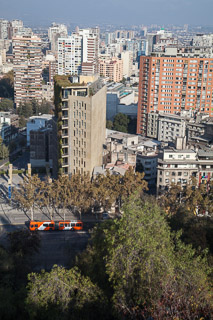 Just for you, we have carefully tallied every dollar, sole, peso and boliviano spent during our South American journey.  We have listed the average daily cost per person by country for three different categories:  food, lodging and transportation. This will hopefully give you an insider's view into our day-to-day South America travel expenses.
These figures will not include "excursion trips" like our visits to Easter Island, the Galapagos, the Amazon jungle, etc.  The cost of visiting these places vary greatly on the time of year, whether "last minute" deals are available, etc.  If you have questions about some of these destinations, don't hesitate to contact us.
Notes On Our Food Costs
Ecuador and Peru
An average day for us would start with a free breakfast at our hostel.  This would typically consist of tea or coffee,  bread, jam and butter and often eggs.  For lunch, it was typically easier to eat out.  Lunch at most "local" spots was between $1.25 and $2.50 for soup, rice, potatoes, chicken and a glass of juice.  We often cooked dinner in our hostel.  We would usually opt for a simple meal of pasta and sauce for simplicity and cost – sometimes including some veggies in the mix.  If we ate out, we could find Chinese, pizza, ceviche and other moderately priced meals.
Bolivia
In Bolivia, we got a little lazy.  We ate breakfast in our hostal, but ate out for almost every lunch and dinner. Lunch could consist of salteñas, cuñados or some kind of chicken dish.  In Sucre, we ate at the same cafe almost every day.  We even splurged one evening at a French restaurant for $8.00 a plate, which consisted of two bacon-wrapped filet mignons each and a few sides.
Chile and Argentina
Chile and Argentina were much more expensive countries to travel compared to Ecuador, Peru and Bolivia.  Food in grocery stores was comparable to prices in the U.S. (and sometimes more).  We cooked more often in these countries to save money, but occasionally ate out to experince the local cusine.
Notes on Our Lodging Costs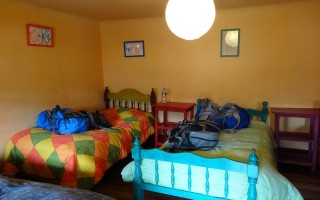 We stayed in backpacker hostels almost exclusively while visiting South America.  Hostels (not to be confused with hotels) are super-budget friendly places to lay your head with varying degrees of comfort and amenities, including the use of a kitchen.  They offer dorm rooms having anywhere from 3 to 20 beds or simple private rooms.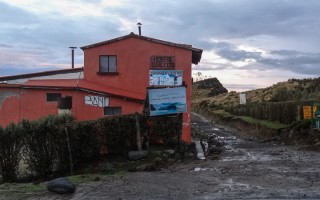 We stayed in a mix of both private and dorm rooms.  In Ecuador, Peru and Bolivia, we could commonly find a dorm bed for US $6-8 per person, which typically included breakfast.  Argentina and Chile proved more expensive costing between US $15 -20 per person – often without breakfast.
Notes On Our Transportation Costs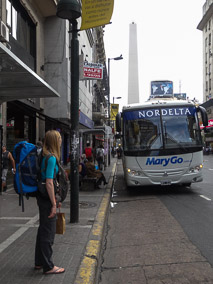 Buses throughout Ecuador averaged about US $1 per hour of driving – therefore a 10 hour bus ride costs roughly US $10.  In stark contrast, a 10 hour bus ride in Argentina was over US $100 .  You can make countries such as Argentina and Chile more affordable by staying longer in each individual location rather than busing somewhere every other day.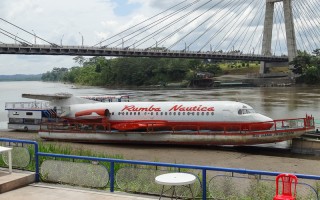 We only traveled by plane when required, preferring to see the countryside and make stops in smaller towns along the way.  Usually, buses were cheaper than purchasing plane tickets.
You may notice in the table below Argentina's transportation costs are much higher than the other countries.  One reason for this is we traveled greater distances between each destination.  Additionally, the cost per hour of travel by bus in Argentina was much higher than other countries.
Daily Expenditures by Country Per Person
Below are our average, daily, per-person expenditures for food, lodging and transportation by country.  Note: Listed next to each country in parenthesis is the number of days spent in that country minus any days spent on excursions.
| | Food | Lodging | Transport | Total |
| --- | --- | --- | --- | --- |
| Ecuador (42) | $5.32 | $9.60 | $2.32 | $17.24 |
| Peru (56) | $6.20 | $6.13 | $2.57 | $14.90 |
| Bolivia (24) | $7.19 | $6.43 | $3.88 | $17.50 |
| Argentina (28) | $8.74 | $10.62 | * $20.95 | $40.31 |
| Chile (15) | $10.44 | $16.33 | $4.74 | $31.51 |
| Uruguay (6) | $14.92 | $19.75 | $2.09 | $36.76 |
* This average excludes a $400.00 per person flight from Santiago, Chile to Ushuaia, Argentina.  This was a "necessity" for us in order to catch a last minute boat to Antarctica.
Wrap Up
We hope this gives you an idea of what it may cost you to travel in South America. Do any of these costs surprise you?  Feel free to ask us a question or let us know what you think below.
You might also like...
Share and Enjoy